Build a Healthier Workplace in 4 Easy Steps
A simple 4-step process that will help you understand the needs of your workplace and assist you with free tools, resources and support to build a workplace health program.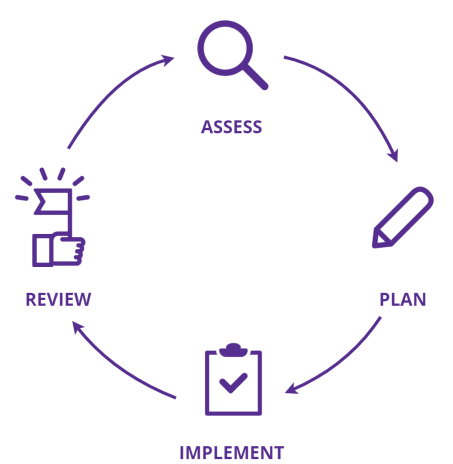 What is Get Healthy at Work?
Get Healthy at Work is a NSW Health program that aims to improve the health and wellbeing of working adults and support workplaces.
Get Healthy at Work supports your workplace to assess its health and wellbeing needs and helps you to plan and implement a Workplace Health Program that is right for your workplace and its workers.
Get Healthy at Work helps workplaces to address the following health areas:
No matter what industry you're in or the size of your workplace, everyone can benefit from the program, even if you already have a health program in place.